Roy Ivor - the Birdman of Erindale
Jan. 3, 1880 - Dec. 10, 1979 - age 99.
&
Bernice Inman-Emery
- the Bird Lady of Mississauga
Sept. 3 (?), 1918 - Jan 27, 2009 - age 90.
---
---
To

Main Web-page
-
The Environmental Significance or Environmental Protection
the Roy Ivor Woods currently has. Evidence of how important Roy Ivor's gift to Mississauga - future generations really is. Because he bought some 40 acres in 1928 and that
helped keep the area wild.
-
News Articles
---
Some pictures by Mrs. Hucker from about 1984 - 85.



Bernice Inman-Emery caring for the needs of those in care with tender loving care.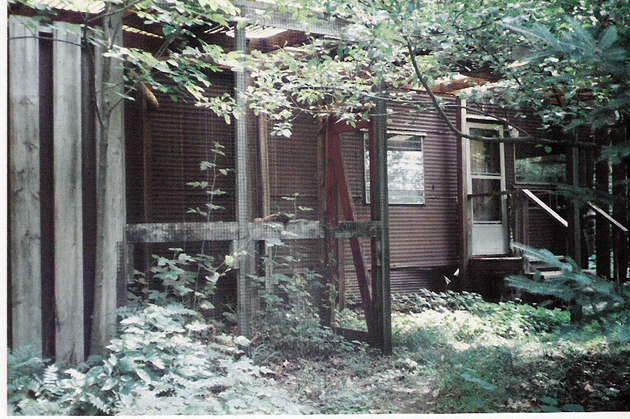 Mr. Ivor's trailer in better days. It has cages coming off it at all angles.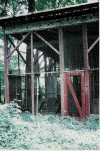 The large out-door pens.
The one in the middle was the octagon pen that was used for study where the centre was where people could stand and cages for breeding & nesting were on outside. Think school kids were shown around in here to.
A couple of nice & cute pictures.


---
---
---
Home page - Main Table of Contents - Back up a Page - Back to Top